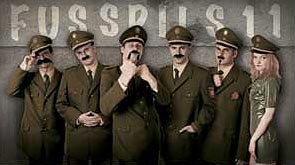 Since their 1998 album debut "Gib ihr einen Namen", fans and critics eagerly await the arrival of the next chapter. The crew around FUSSPILS 11 took a well-deserved break, but now they're back again! They return now triumphantly reborn with brand new album ''Elektro-Polizei'' ( ''Electro Police'' ) having tasked themselves with restoring law and order within the electronic music scene ( a terrible pun, but unavoidable ! ).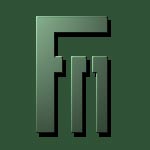 Originally formed around members the bands Funker Vogt and Ravenous, now Jens Kaestel, Gerrit Thomas, Bjoern Boettcher, Tim Fockenbrock, Kai Schmidt and Peggy Johanson are here to fight stupidity and prejudice! The new album delivers original German language electro-anthems alongside cover versions of tracks from artists such as Udo Lindenberg and Nick Cave with songs founded on personal feelings and urgent issues...offered with heaps of style and sense. Delivering unbridled dancefloor fun and produced to perfection ''Elektro-Polizei'' is a must for all fans of catchy, pop tinged electro full of incessant hooks, melodic synths and cutting edge dancefloor tunes!

Even if the songs will get a smile on your face, all tracks are founded on personal feelings and urgent issues covered by the Electro Police. And in contrast to most other productions of these days, the second album of Fusspils 11 has style and sense! Like everything evolving out of the famous "Lager2" studios, this album was produced in a perfect manner and will change the dancefloor to an earth quake!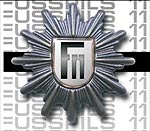 In this spirit - celebrate F11!!!

FUSSPILS11 is a side project of
the most successful EBM/Industrial band FUNKER VOGT

- debut "Gib ihr einen Namen" (1998)
- second album "Elektropolizei - Alarm für Fusspils11"
- Electro / EBM-flavoured cover versions of German Evergreens
- both albums are full of electro dancefloor hits!!!!
- extreme fun - not ONLY for children, not ONLY for adults!


Line-Up:
Jens Kaestel
Gerrit Thomas
Bjoern Boettcher
Tim Fockenbrock
Kai Schmidt
Peggy Johanson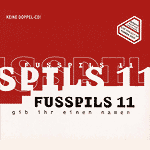 Discography:
2008: "Gib ihr einen Namen" (CD Repo004)